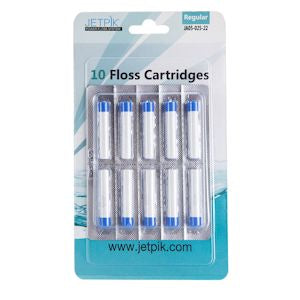 Wisbey Dental
Jetpik Floss Cartridges
Regular price
$21.45
$0.00
Unit price
per
Product Code: JA05-025-22

Contains
10 x Floss Cartridges

We highly recommend that you use your new JETPIK unit every day in place of traditional flossing. We recommended that you replace your Smart Floss capsule every two weeks. Just like ordinary string floss, it can become frayed and start to be less effective at removing plaque, food debris and bacteria. Just pop out one new capsule and easily change it into the Kristal Nozzle.
---